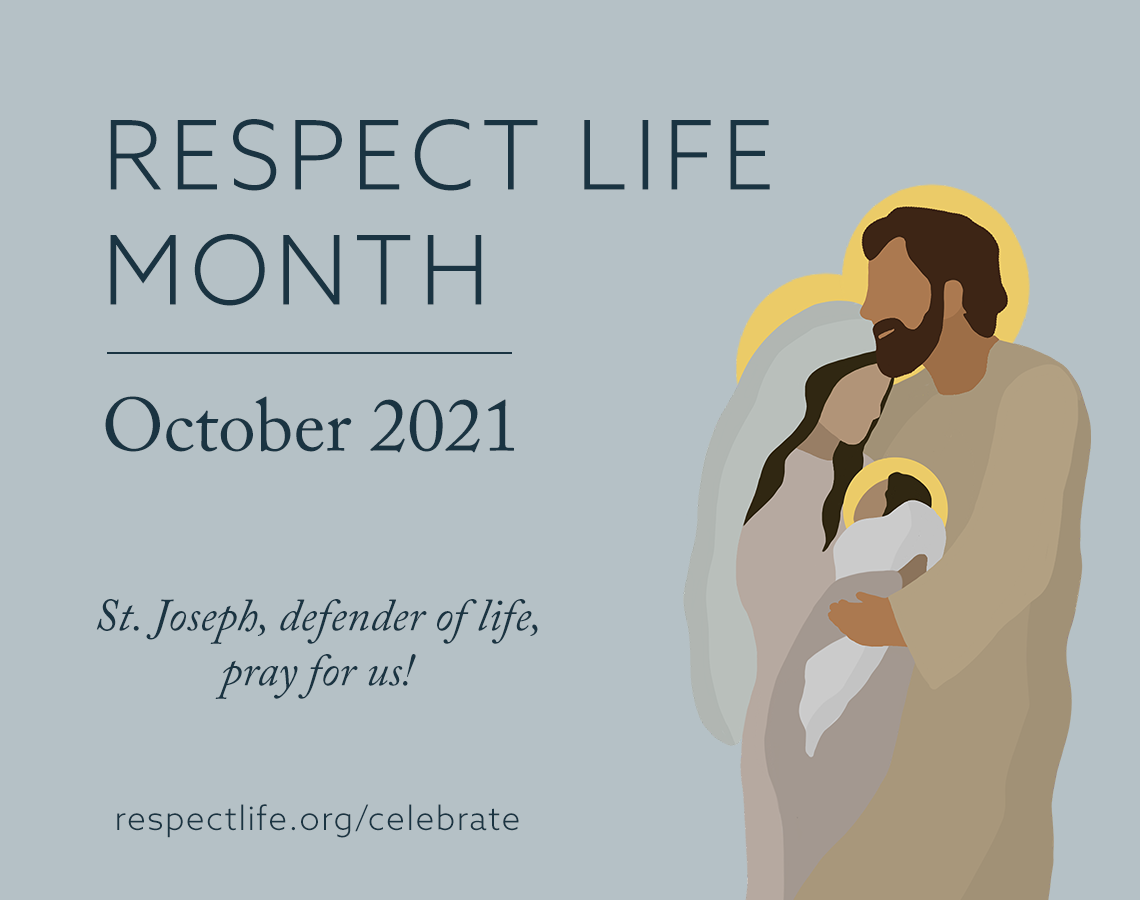 2021-2022 Respect Life Program Webinar
Watch this webinar to learn about the new theme: St Joseph, defender of life, along with many ideas for what your Respect Life Committee can do for Respect Life Month and beyond.
Each October the Church in the United States celebrates Respect Life Month, and the first Sunday of October is observed as Respect Life Sunday. As Catholics, we are called to cherish, defend, and protect those who are most vulnerable from the beginning of life to its end, and at every point in between. During the month of October, the Church asks us to reflect more deeply on the dignity of every human life so that we can then work together to respect life throughout the coming year.
The U.S. Conference of Catholic Bishops (Respect Life Program) provides resources to help parishes, schools, families, ministries, and individual Catholics share the Gospel of Life during Respect Life Month and throughout the year. In the following Respect Life Program Video Workshop, you will find a number of resources to help you celebrate Respect Life Month and beyond. We hope it is a useful tool for all to familiarize themselves with the website and the Respect Life Program for this year. You are encouraged to adapt these resources as needed to fit your specific parish, school, or ministry.
Additional materials are available to order and for download here.
For more information, call the Respect Life Ministries at 312.534.5355.